01-11-2011, 11:51 PM
Join Date: Jul 2010

Posts: 7
The top 10 best looking Air Jordan's?
---
I'm a lil surprised there isn't already a topic for these?
I'm a lil bored so ima post my favorite Jordans.
Starting from least to most favorite number 10 is
10.
The Cool Grey Spizikes. I just really like the colorway and details on these.
9.
The Boston Celtic 1's. Just a clean green shoe.
8.
Bitch's love the oreo's haha. These are actually pretty dope for being so simple. And their pretty cheap for an Air Jordan
7.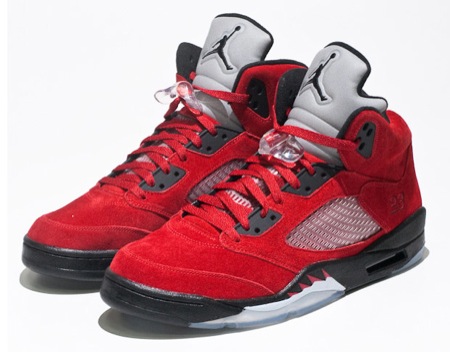 Definitely an eye catcher. You either love or hate these but i like em.
6.
Forgot about these. Fresher then the space jam's and an almost formal look.
5.
Very Unique! One of the first Jordan's i really liked. Almost copped em.
4.
Really dope colorway. The only 8 i'd cop
3.
Super fresh and a must for any admirable collection
2.
I freakin LOVE these. My grails. If you dont got em you better get them soon haha.
1.
The Jordan XXIII Premier's. Wow! I just recently found these and there just crazy! If they weren't $900 i'd have em right now XD
This is my fav top 10 post yours or just admire the beauty of these shoes haha
---
Last edited by Vrex; 01-12-2011 at

03:49 PM

.